What Are the AirPods Pro Parts?
Apple AirPods Pro has become incredibly popular since its release in 2019. With their sleek design, advanced features, and high-quality sound, these earbuds have revolutionized how we listen to music and interact with our devices. But have you ever wondered what parts make up the AirPods Pro?
In this blog post, we'll look at the components that make up the AirPods Pro Parts, including the earbuds, ear tips, stems, pressure valves, and charging case. By understanding these different parts and how they work together, you'll better appreciate the technology behind these popular earbuds like active noise cancellation.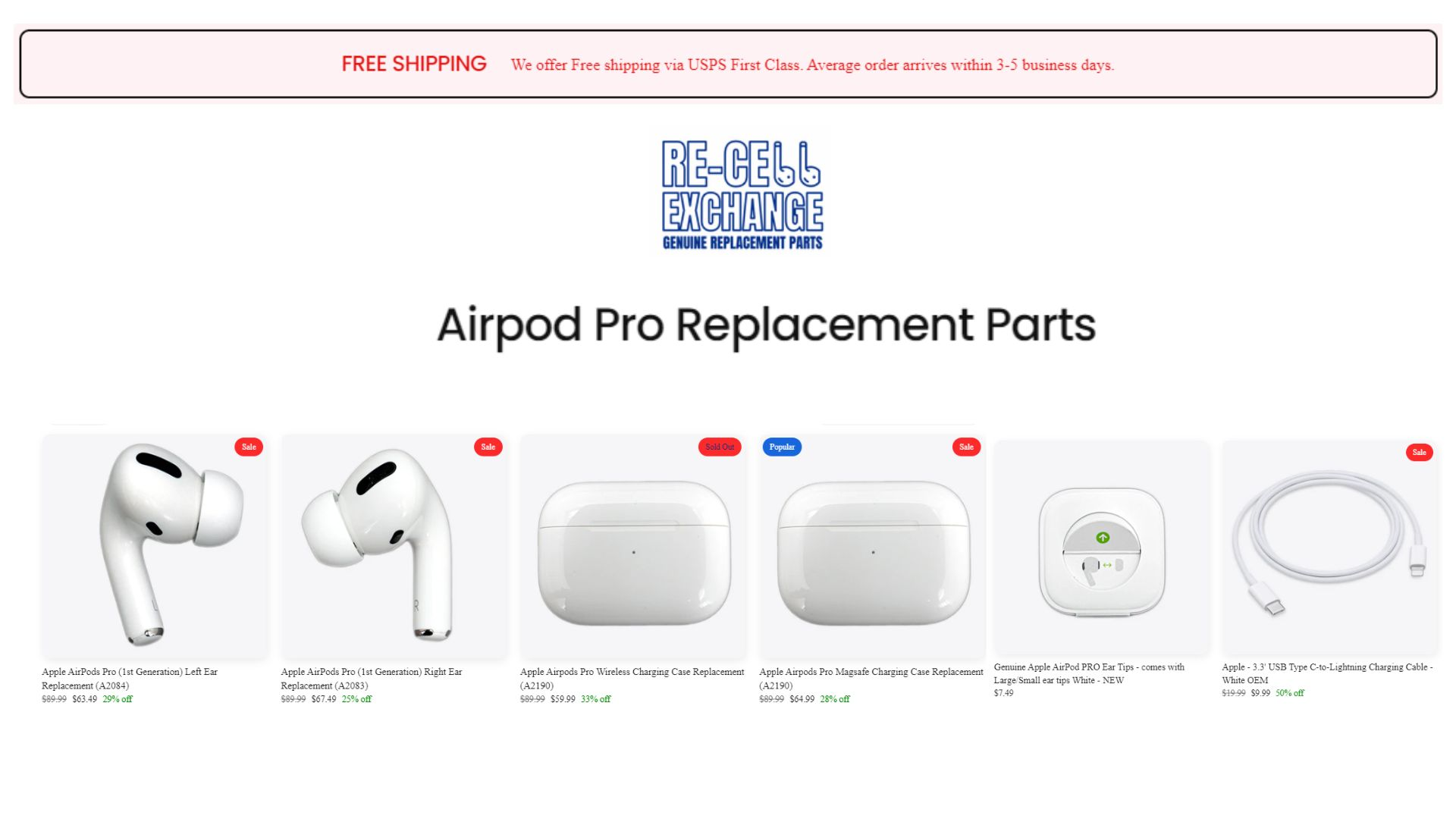 What Exactly Are The AirPods Pro Parts?
The AirPods Pro consists of several parts that work together to provide the user with a seamless wireless listening experience. Here are the main components of the AirPods Pro:
Earbuds: The earbuds themselves are the main components or details of the AirPods Pro. They house speakers, microphones, and other features that allow the user to listen to music, make phone calls, and interact with Siri.

Ear tips: The ear tips are small silicone pieces that attach to the earbuds and fit snugly in the user's ear canal. The AirPods Parts comes with three different sizes of ear tips to ensure a comfortable and secure fit for all users.

Stems: The stems are the small extensions extending from the earbuds and are used to interact with touch controls, such as playing or pausing music, skipping tracks, or activating Siri data.

Pressure valve: The AirPods Pro features a small pressure valve that helps equalize the user's ear pressure during use. This can help prevent discomfort or pain from prolonged use.

Charging case: The AirPods Pro has a charging case that allows users to charge their earbuds on the go. The case itself can be charged using a Lightning cable, providing multiple earbuds charges.
Is There an AirPod Pro Replacement Case Available?
There is an AirPod Pro replacement case available. If you've lost or damaged your original AirPods Pro case, you can purchase a replacement case directly from Apple. The cost of the replacement case varies depending on your location, but in the US it is $89. To purchase a replacement case, visit the Apple website or contact Apple support for assistance and online retailers such. It's important to note that the replacement case does not come with AirPods Pro earbuds - it's just the charging case itself. Keep your earbuds safe and secure so you don't have to replace them. With a new AirPod Pro replacement case, you can continue using your AirPods Pro without any interruptions or trouble in charging or functionality.
How Can I Get an AirPod Pro Replacement and Where Can I Purchase It?
When purchasing an AirPods Pro replacement, you can buy one directly from Apple factory/stores or third-party retailers. Just make sure that the replacement is a genuine Apple product and is compatible with your AirPods Pro. You can purchase an AirPods Pro replacement on the Apple website or other reputable online retailers.
Where Can I Find a Right AirPod Pro Replacement and How Do I Install It?
If you've been looking for a suitable AirPod Pro replacement other than Apple Stores, ReCellExchange.com might be the right place for you. They offer various parts for AirPods and iPhones, ranging from speakers to cameras. And their replacements are guaranteed to work like the original part! Plus, buyer ratings and reviews can help guide your decision-making to ensure you get the right item for your needs.
They even have an installation guide on the website with specific instructions on how each device must be opened or charged to ensure that the right part is installed seamlessly into your device. So if you want to ensure that your AirPods Pro replacement has been installed correctly, remember to look no further than ReCell Exchange whenever you need a suitable airpod pro replacement and save your earbud!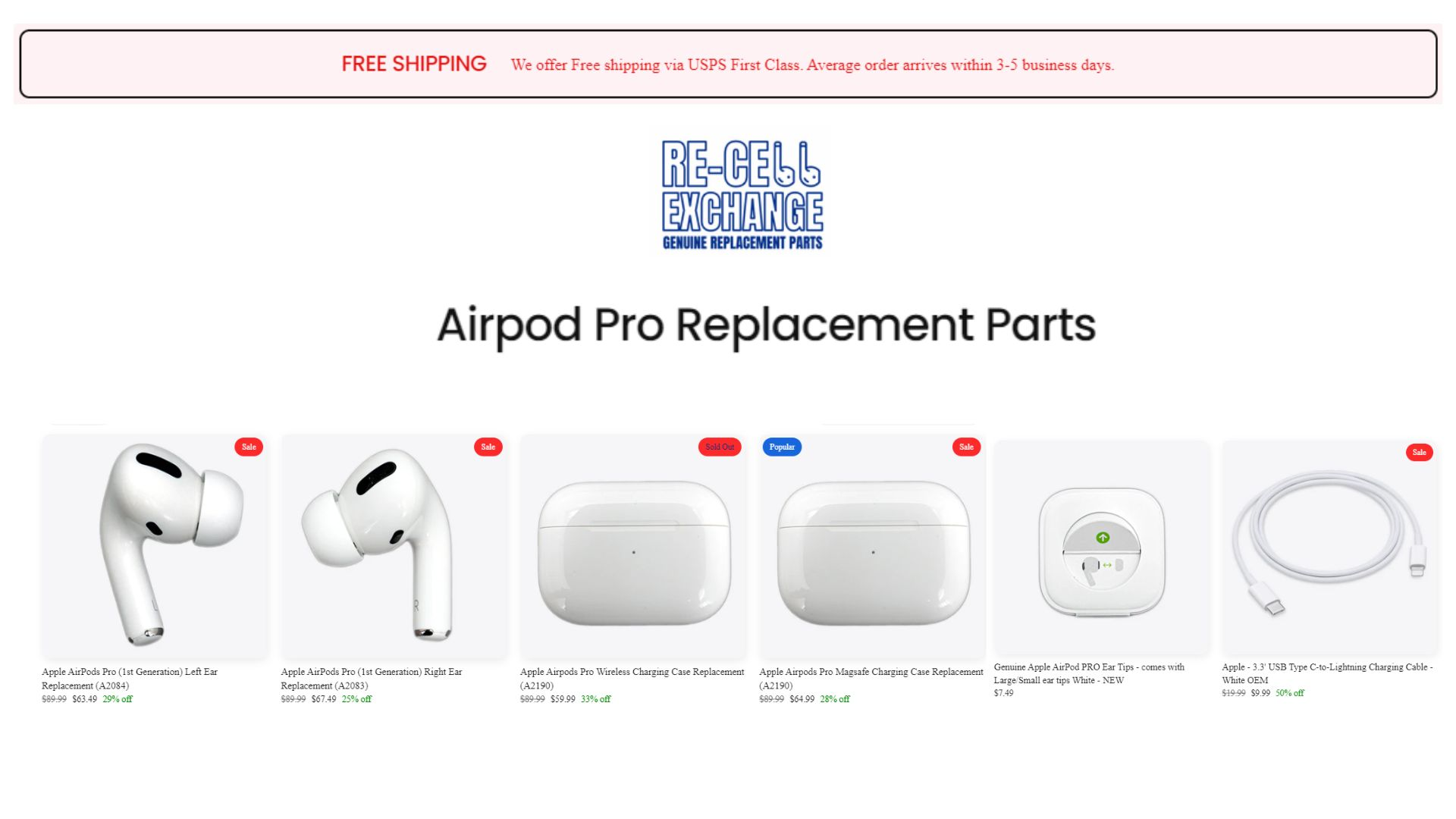 What Are Some Commonly Replaced AirPod Parts?
As with any electronic device, certain parts of the AirPods may wear out or become damaged over time. Here are some commonly replaced AirPod parts:
Ear tips: The ear tips of the AirPods are made of silicone and can become worn out or damaged with frequent use. Luckily, Apple offers replacement ear tips for a low cost, and they can also be purchased from third-party sellers.

Charging case: The charging case can also become damaged or worn out over time. This may result in issues with charging the AirPods or the case itself. If the case is no longer functioning properly, it may need to be replaced.

Batteries: Like all rechargeable batteries, the batteries in AirPods have a limited lifespan and will eventually need to be replaced. If you notice that your AirPods are not holding a charge as well as they used to, it may be time to replace the batteries.

Ear hooks: Ear hooks are a popular accessory that can be added to AirPods to provide a more secure fit. If your AirPods come with ear hooks and they become lost or damaged, replacements can be purchased.

Charging cable: The charging cable that comes with AirPods may become damaged or lost. You can purchase a new one from Apple or third-party sellers if you need to replace it.
Is There an AirPod Pro Replacement Case Available for the 2nd Generation?
There is good news if you own AirPods Pro 2nd Generation and need a replacement case. The airpod pro replacement case for the 2nd generation is available to purchase both online and in stores. Unlike the airpods pro cases of previous generations, this model features a matte finish on the exterior. Inside, it has a soft microfiber lining that helps prevent scratches while providing ultra-light protection to your airpods. Its main objective is to offer a great aesthetic and good structural integrity and to hold your airpods snugly and securely when they are not in use. Whether you prefer shopping online or at a retailer near you, airpod pro cases for the second generation are easy to find and buy!
Where Should I Look for an Affordable AirPod Pro Replacement?
The search can be daunting when it comes to finding an affordable airPod Pro replacement. The expensive cost of AirPods Pros has many consumers on the hunt for a more affordable option. One smart way to hunt for AirPods Pro replacements is at ReCell Exchange.com. This website specializes in buying and selling pre-owned Apple products. With this website, you can easily find an AirPods Pro replacement that is both affordable and reliable! It's not only a great place to buy AirPods Pro replacement but also a great place to make some extra cash on used electronic equipment.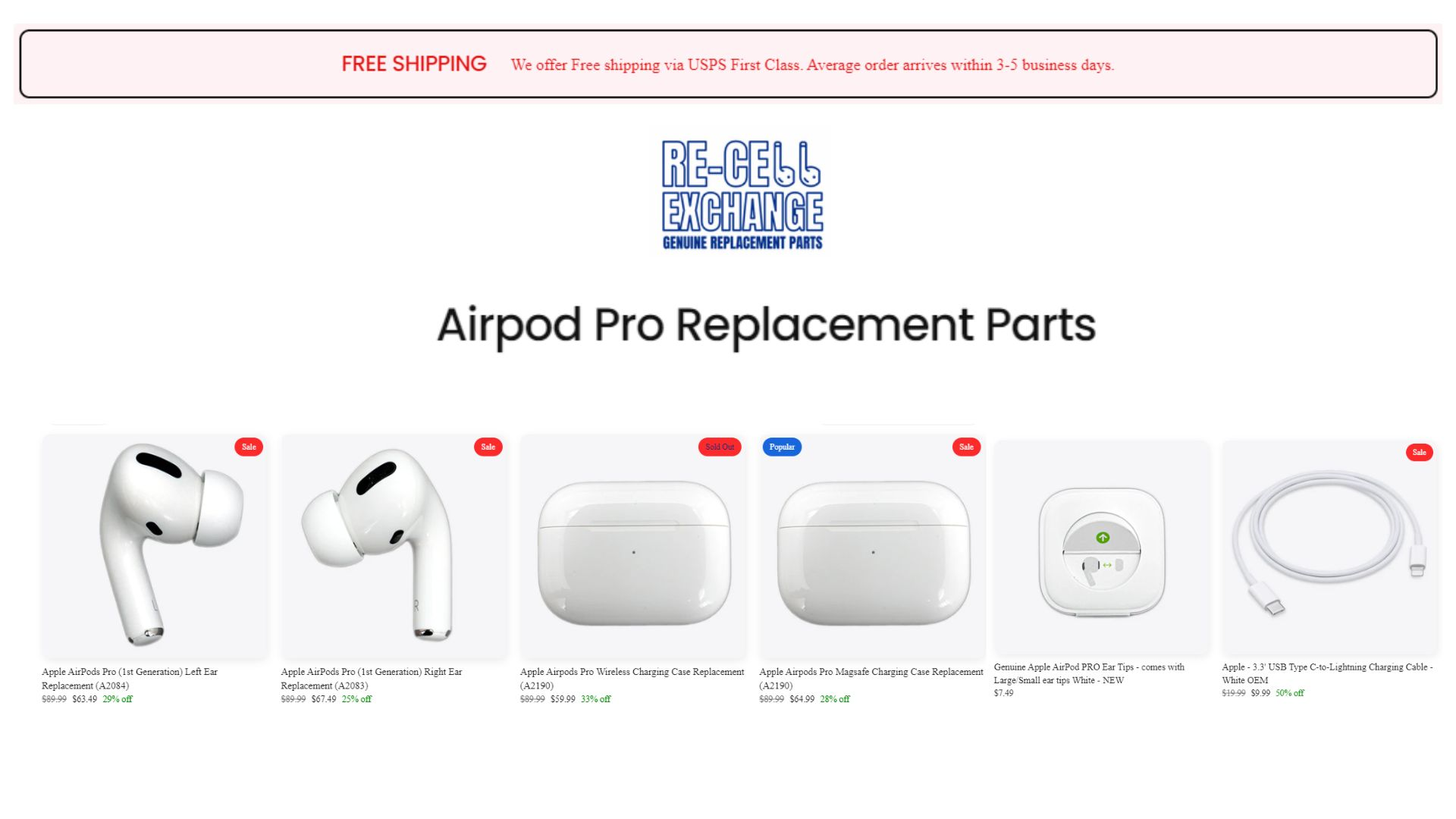 Thoughts
It's easy to see why AirPods Pro parts has become such a popular choice among consumers. These wireless headphones provide high-quality audio, comfort, and convenience - all for a relatively low price. Despite these advantages, however, AirPods require occasional maintenance or repair to keep them operating correctly.
Fortunately, when it comes to finding an AirPod Pro replacement, plenty of options are available. Whether you're in the market for a new charging case, ear tips, batteries, or even a charging cable, affordable alternatives are available both online and in stores. So feel free to search for the best deal on your AirPod Pro replacement. With a bit of patience, you're sure to find a great deal! 
---