Pairing Your Replacement Samsung Galaxy Buds
How to Pair your Replacement Charging Case or Earbuds
Before you try out the recommendations below, be sure to check if your device's software and related apps are updated to the latest version. To update your mobile device's software, follow these steps: 
Step 1. Go to Settings > Software update.
Step 2. Tap on Download and install.
Step 3. Follow the on-screen instructions.
Note: The earbuds that your are trying to couple/link should be the same model and of opposite sides e.g. Galaxy Buds Pro left earbud can only be coupled with a Galaxy Buds Pro right earbud
How to sync the earbuds to each other
You can easily connect a replacement earbud or charging case to your existing device. Follow the steps below to self-couple your earbuds. Make sure you charge your Samsung Galaxy Buds connected to power for 1 hour before attempting to pair!
Step 1. Check the direction of each earbud, the newly purchased earbud and original earbud, and correctly insert them into their corresponding slots in the charging case.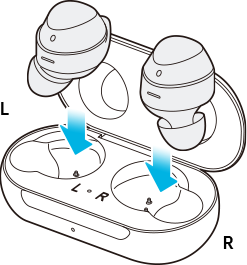 Step 2. Touch and hold both earbuds touch areas for 7 seconds or more. The earbuds battery indicator light will flash green and then return to the initial light. Then, the earbuds are coupled.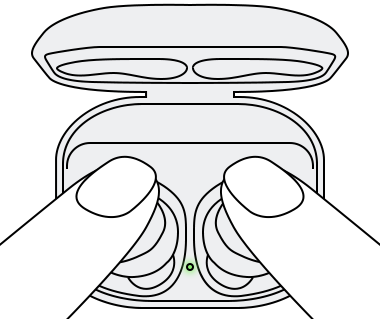 Step 3. When the earbuds are coupled, you will be able to reconnect to your compatible devices.
Note: The battery indicator on the charging case will keep flashing red when the earbuds are not coupled properly. Remove the earbuds from the charging case and insert them again.
Additional Tip for self-coupling your earbuds
If you cannot complete coupling with a new earbud, make sure the Block touches feature of the original earbuds is disabled on the Galaxy Wearable app. Try disabling Block touches by following the steps below.
Step 1. Open the Galaxy Wearable app.
Step 2. Tap the switch to disable Block touches.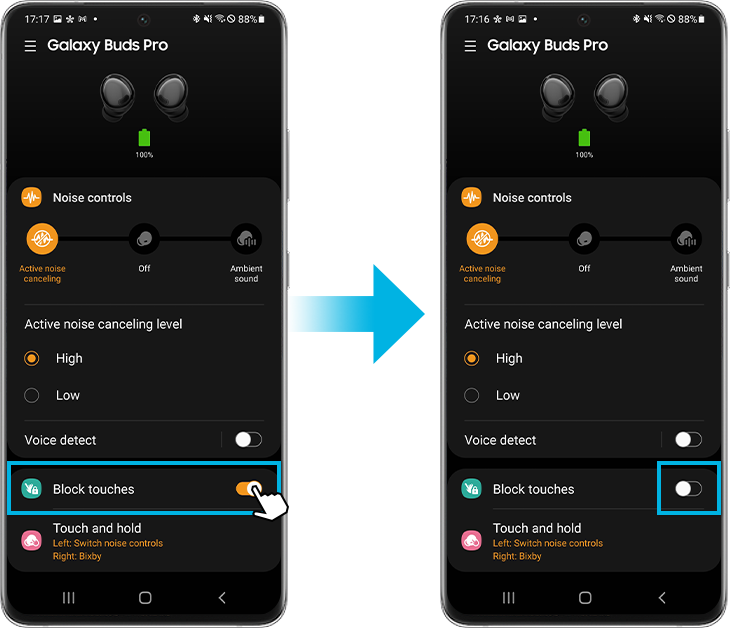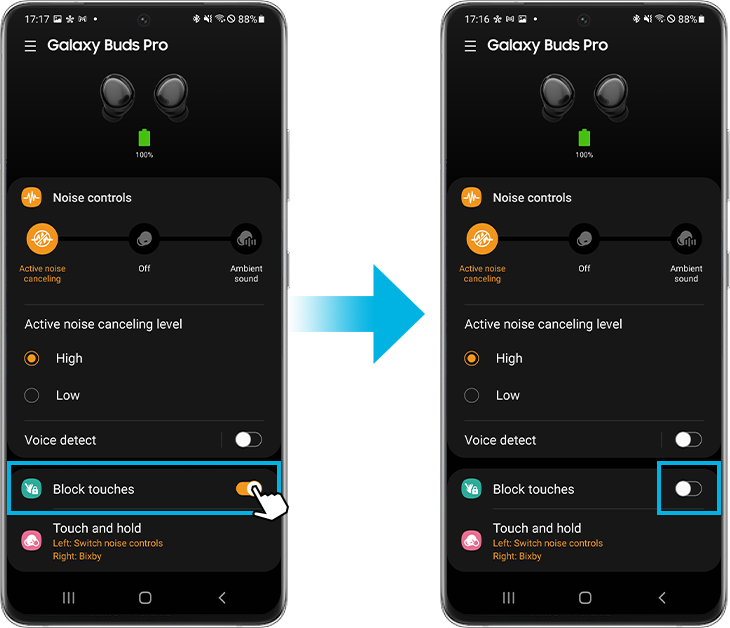 Note: 
If you lost an earbud but still want to use the other one by itself, you can use the single earbud with the device it was previously paired to. However, some features may be unavailable.
Device screenshots and menus may vary depending on the device model and software version.
---